Luxglove
Singapore
Premium marketplace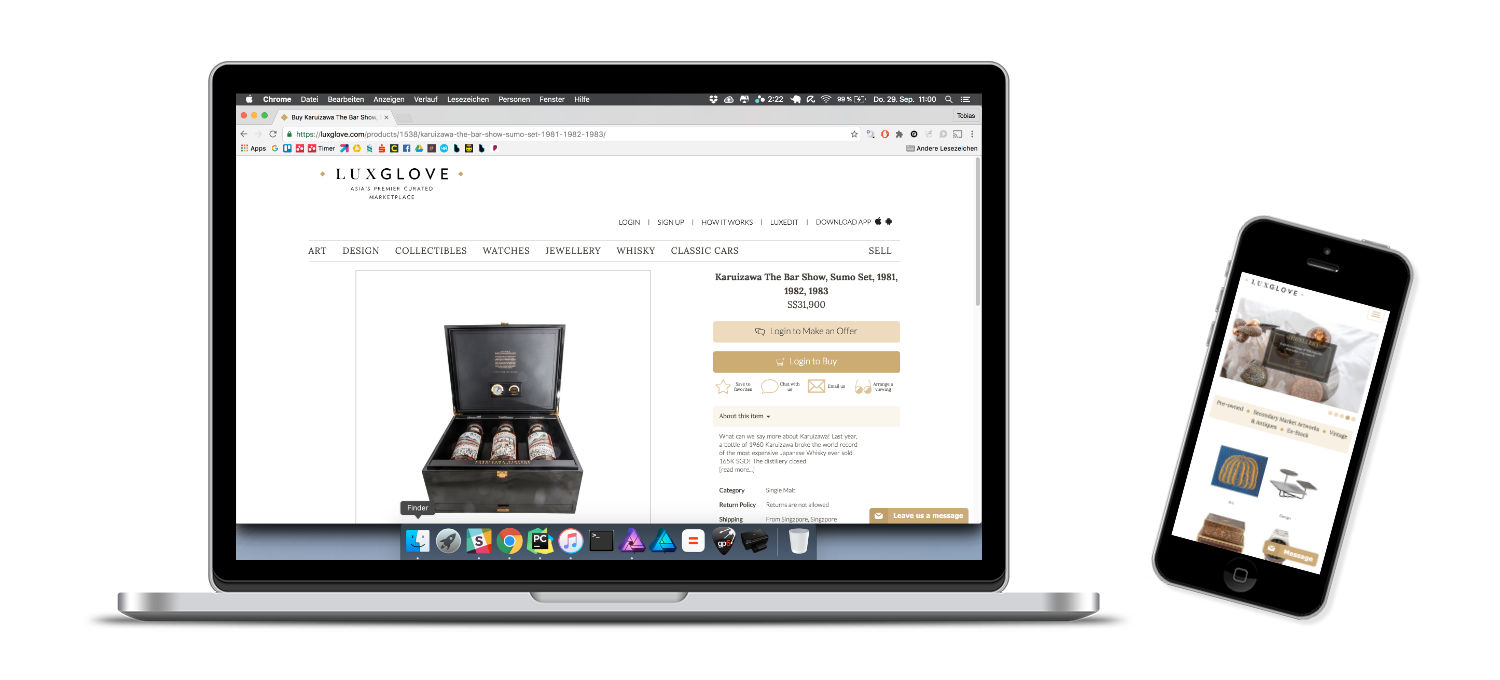 Conquering a new market
Luxglove appears as a digital pioneer and follows the footsteps of big auction houses as it brings trading luxury goods and collectibles to a new level. The goal was to create a transparent product catalogue, an exclusive appearence and an intuitive handling for a sophisticated and divergent audience.
Next to developing an attractive web app, the development of native iOS and Android apps was a major goal. A central handling of our dataflow combines the different disciplines to a complete solution.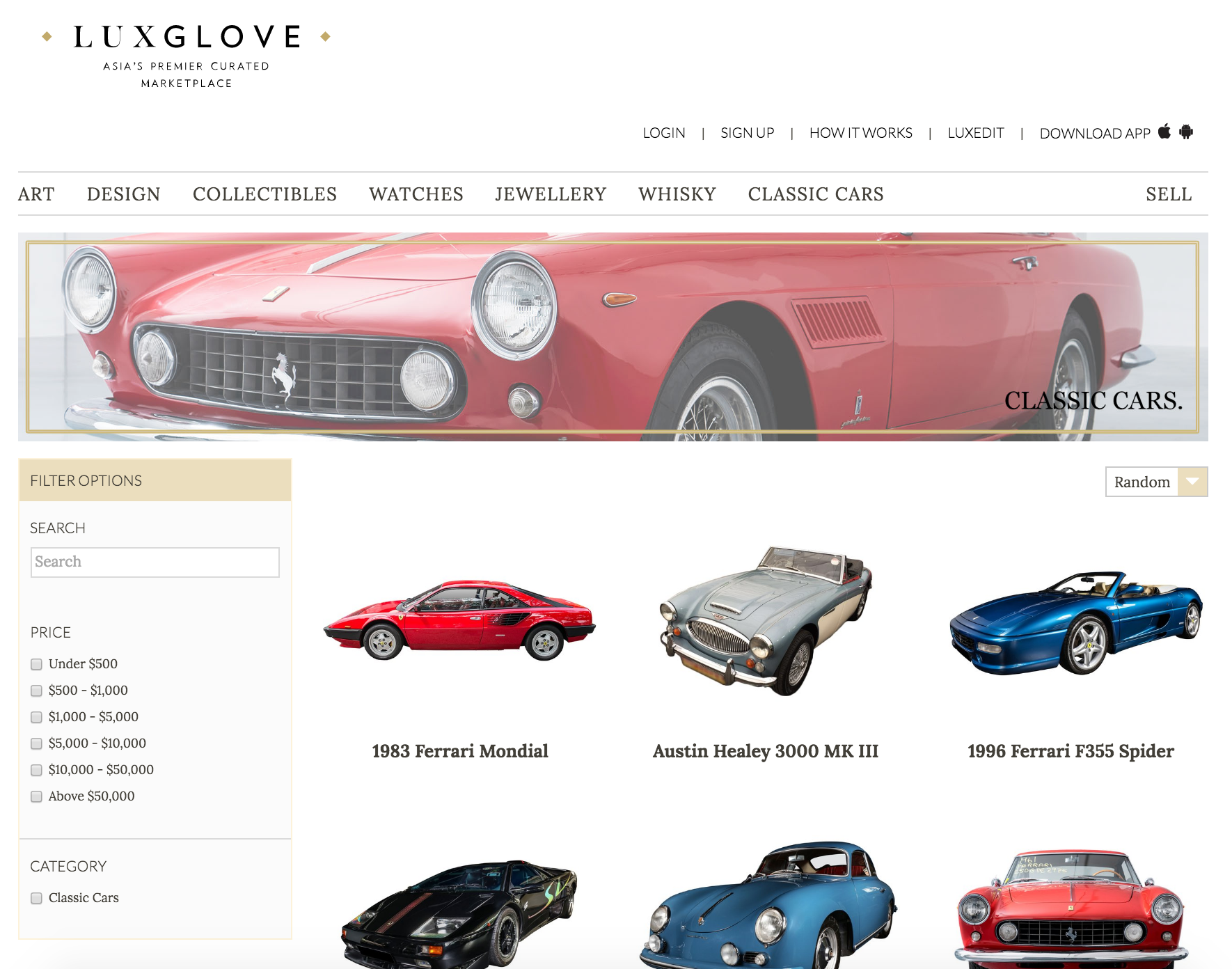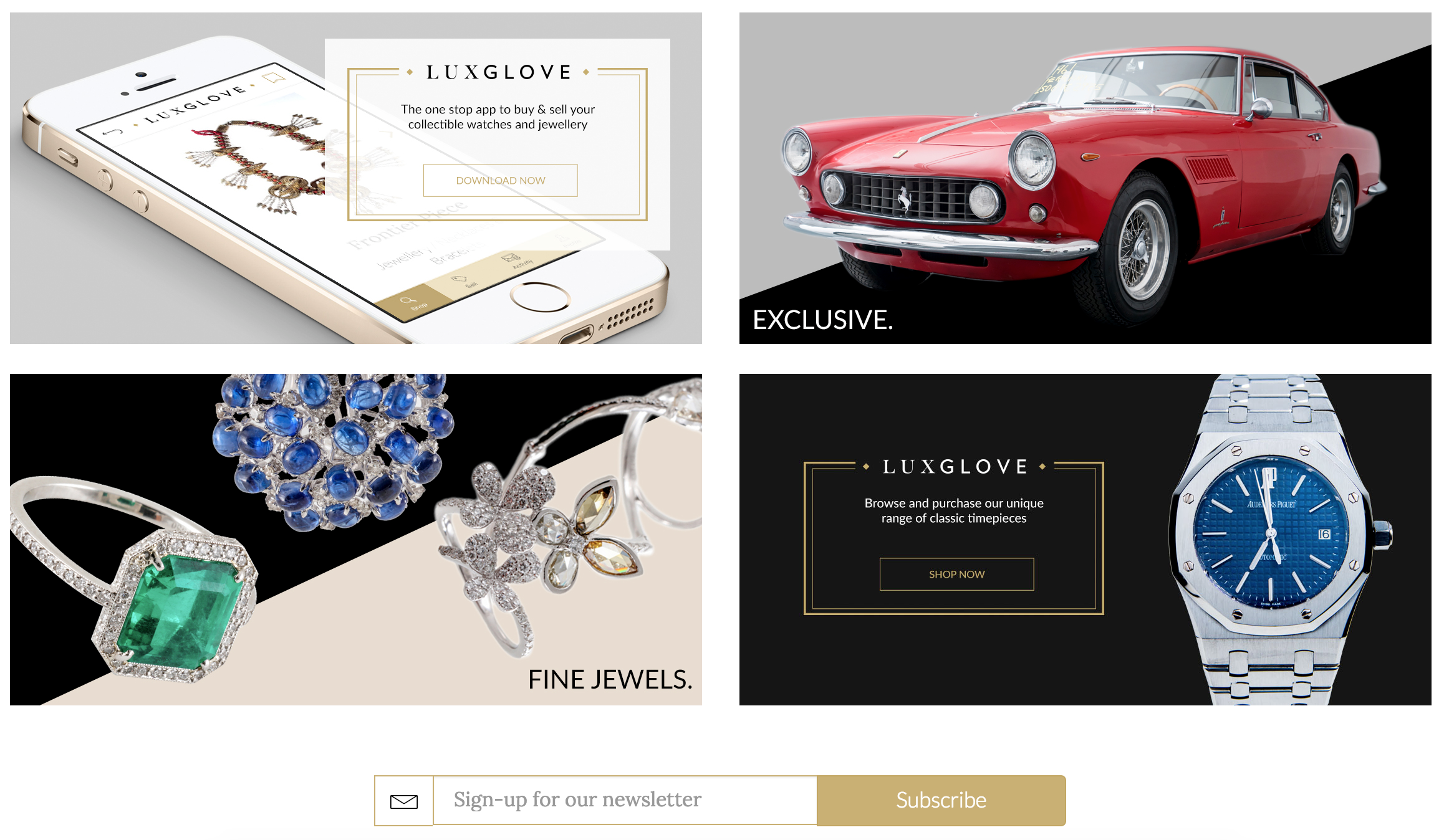 Excerpt of our work
Using Amazon Web Services (AWS) to build a scalable foundation
Payment integration (Stripe)
Fully automatic server provisioning (ansible) and deployment (Fabric)
Collection of data via InfluxDB
Admin-dashboard with statistics and administration tools
Native apps via ReactJS
Bitlab Studio provides a CTO for this business. We're responsible for concepts, implementation and maintenance of all technical solutions as well as for training of new in-house developers.