Publishizer
U.S.A.
Crowdfunding for books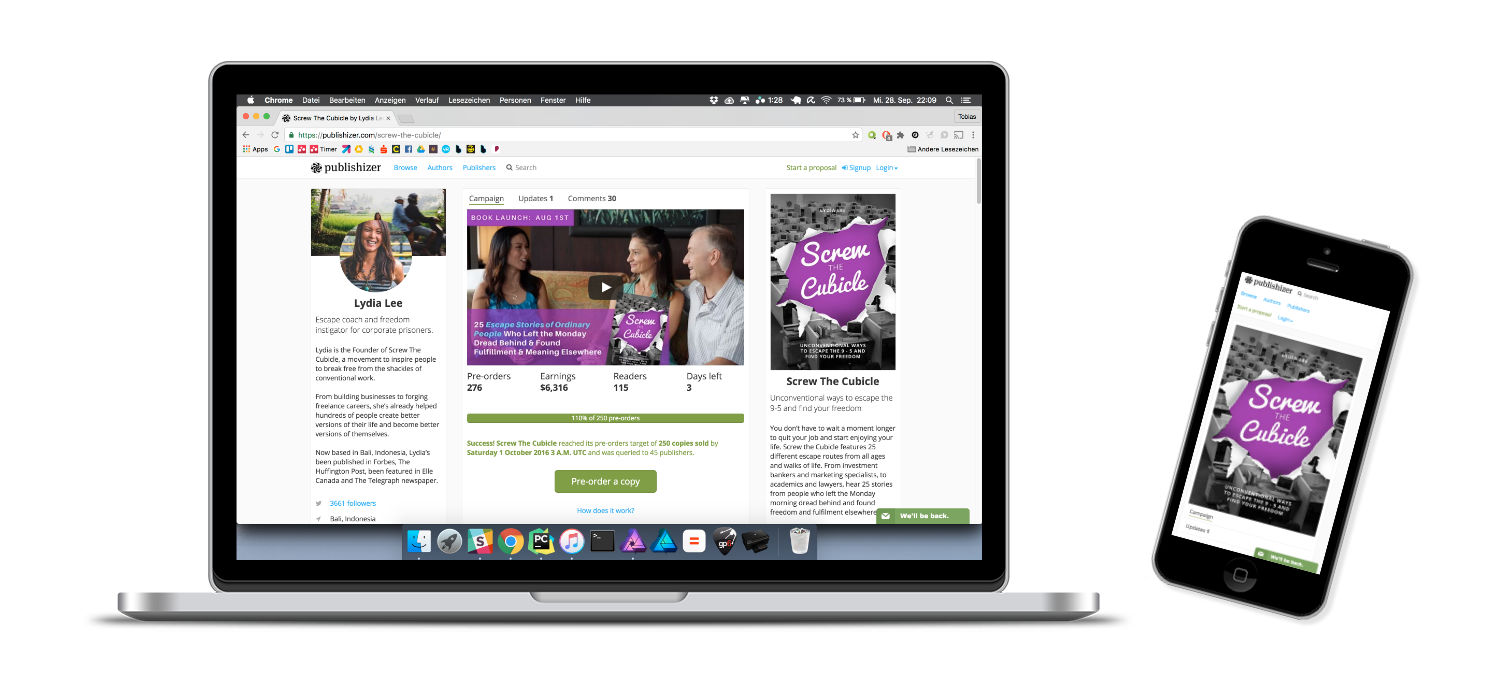 Interdisciplinary supervision of a web app
Publishizer revolutionises the book market. Readers, authors and publishers meet and get connected interactively. The authors get a platform, which offers them the opportunity to leave the classic ways of publishing and promote their works by the means of crowdfunding. Successful campaigns will be introduced to publishers and opens the door for a lasting cooperation.
We're really glad, that we had the opportunity to supervise this project from the very first minute. And we're equally excited about the steady evolving nature of the project and its growth.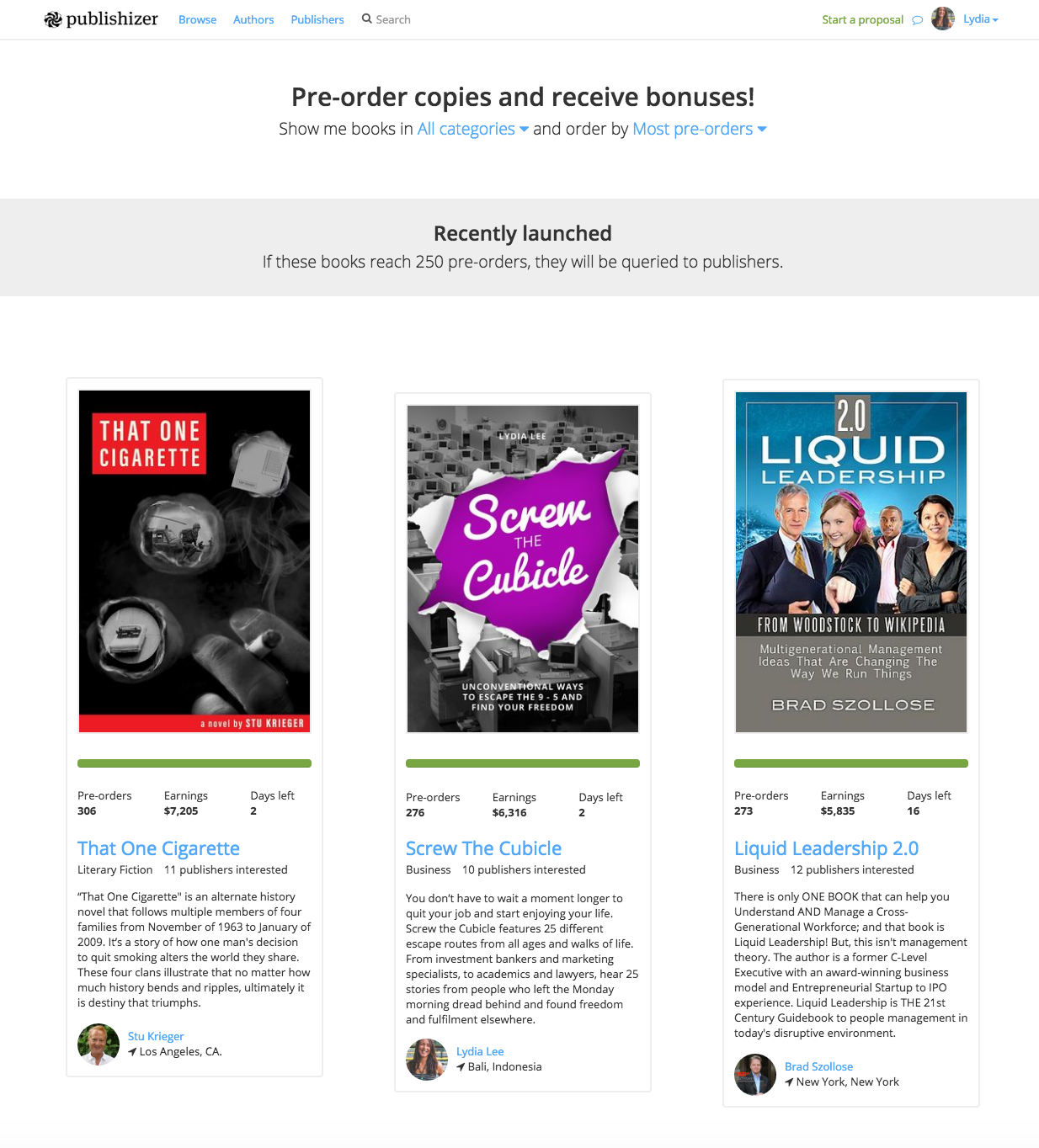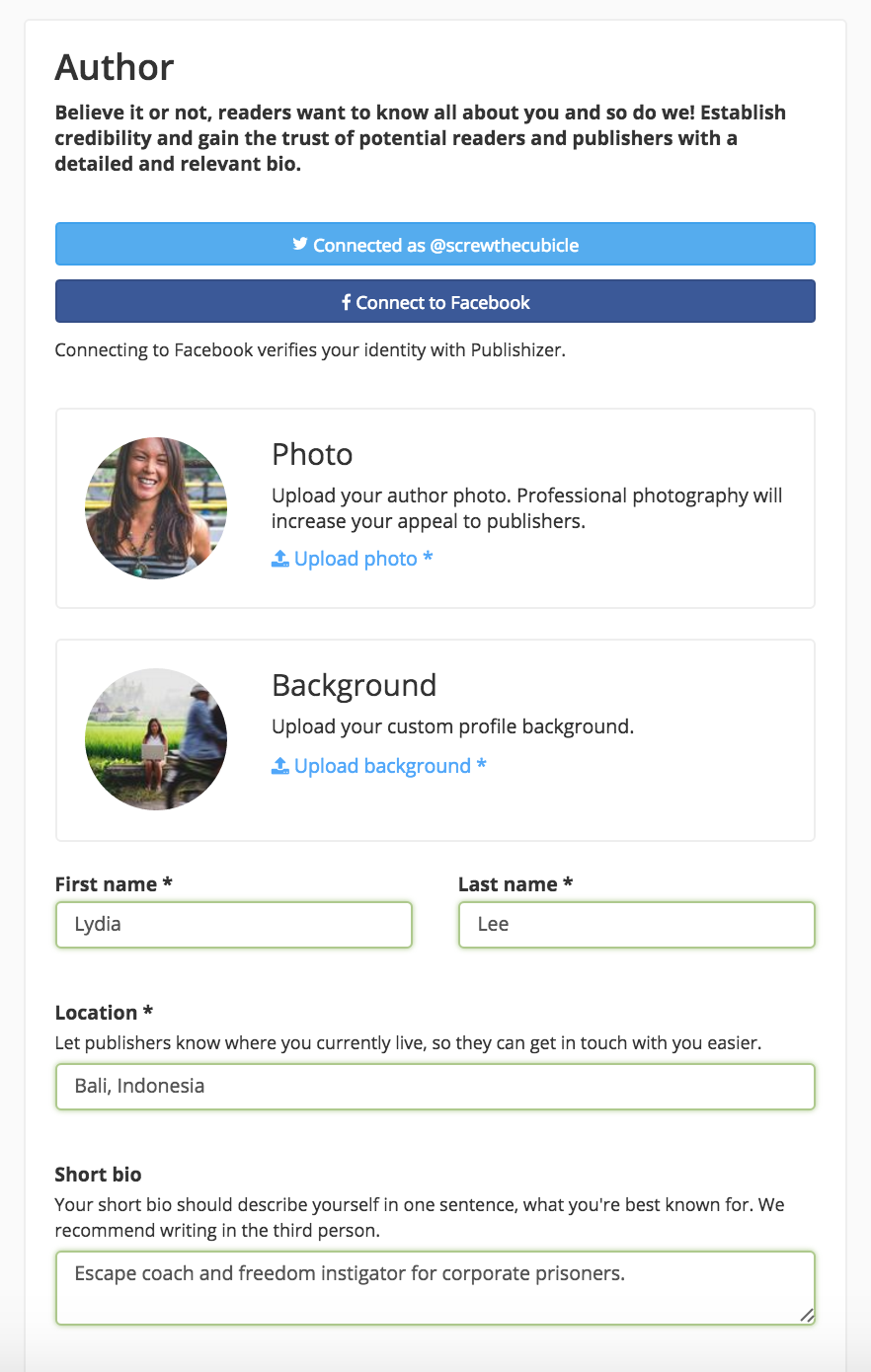 Excerpt of our work
Connection of AWS Tools
Payment integration (Stripe, Braintree and PayPal)
Fully automatic server provisioning (ansible) and deployment (Fabric)
Messaging system
AJAX based profile and campaign management system
Collection of data via InfluxDB
Admin-dashboard with statistics and administration tools
Bitlab Studio is responsible for all techincal aspects of the web app. From providing and developing the infrastructure, over design up to the technical and conceptional consulting regarding new features and their final implementation.